Specialists in Cakes, Sugar, Equipment, Lessons & Hire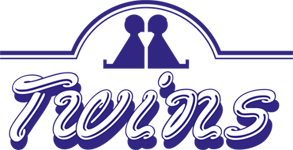 - Twins Wedding Shop, 67-69 Victoria Rd, Romford, Essex, RM1 2LT - 01708 761727 - Website by RT Tec Ltd -



Twins' Top Tips: Tip 9
TWINS WEDDING SHOP· THURSDAY, 15 DECEMBER 2016
Gums, Powders and Gels
Confectioners Glaze
This liquid is perfect for giving your sugar decorations a glossy effect. Can be used on sugar, chocolate and marzipan and especially good for use on flowers, leaves or berries. Coloured confectioners glaze can also be created by adding a dash of food colour.
Remember to clean your brushes with Confectioners Glaze Cleaner after use or they will dry hard and be ruined.
CMC
Carboxymethylcellulose, otherwise known as CMC, is a synthetic and less expensive version of Gum Trag. When modelling or making sugar flowers, you may need to make your sugarpaste firmer, and this thickening agent works quickly and is just as simple to use as Gum Trag.
Tylo/Tylose Powder/Sugarcel
These are branded versions of CMC and work in the same way.
Gum Tragacanth
Gum Trag is a fine, off-white powder which is harvested from the sap of the Astragalus Gummifer tree in the Middle East. Like CMC, it is used for thickening and strengthening but as it is natural version, it is higher quality and slightly more expensive. Needs to be left overnight to thicken/harden paste.
Modelling Paste Blend 1 teaspoon of Gum Trag/CMC to every 500g of sugarpaste. Leave at least 15 minutes before use. If using Gum Trag, leave overnight, wrapped well and kept airtight.
Gum Arabic
Gum Arabic is also a fine, white powder which is harvested from the sap of the Acacia tree. Primarily used in the food industry as a stabiliser, in cake decorating it is often used to create an edible glue or adhesive or as a thickening agent in royal agent.
Edible Glue Simply mix 1 part Gum Arabic to 2 parts warm boiled water and stir well.
Glycerine
Glycerine is a sweet, clear and thick liquid which can be added to royal icing. Often glycerine is used to create a softer consistency where flat icing is required. However, it is always used in baking and as an ingredient in piping chocolate.
Liquid Glucose
Also known as clear corn syrup, this simple sugar comes in a thick, opaque form. Often used in sugarpaste and modelling chocolate, liquid glucose gives pliability to different pastes.
Piping Gel
Piping Gel is a sticky and clear liquid which has a long drying time. It has numerous uses, including:
Add to royal icing for use in brush embroidery and certain piping techniques.

Create water/liquid effects.

Edible glue.

To finish cakes and desserts with a sheen.

Stabilizing whipping cream.

Water effect using Piping Gel
Rejuvenator Spirit
This spirit is predominantly used with edible paints. Either add rejuvenator spirit to lustre dusts, tints and blossom tints to create an edible paint. Or if you already have an edible liquid paint or liquid food colouring and it needs thinning for airbrush work, add some rejuvenator spirit.
Also, rejuvenator spirit is perfect for cleaning colouring off brushes and other sugar craft equipment.
Please note, this product is alcohol and so needs to be used and stored responsibly.
Superwhite
Superwhite can be added to icing to give a brilliant white finish. Perfect for professional wedding cakes. Or simply mix with rejuvenator spirit to make an edible, white paint.